GOVERNMENT
Secure documents and identity solutions.
We provide governments with trusted identification, travel and smart card solutions that enable more efficient communication for their citizens.
Governments and their related entities require secure and reliable solutions . With proven resources and partners, Card USA supplies a vast suite of identification products and scalable solutions, designed to meet the specific needs of your government program.
Addressing the need for efficient enrollment procedures and high quality issuance, we support governmental agencies with products such as driver's licenses , national identification and healthcare cards, voter and car registration cards, secure passport printing, multi-application, smart cards and more.
Driver's Licenses & National Identification cards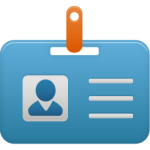 As part of our portfolio of identification solutions, Card USA provides superior quality card manufacturing for drivers licenses and national identification cards. Our expertise in secure card printing, as well as our global experience with national ID card deployment assures your governmental agencies that every step of the process is managed efficiently with security and attention to detail as the utmost priority.

Read more
Through personalized consultations, Card USA offers governments and affiliated agencies, the unique opportunity of having fully customized solutions that boast durable, high quality cards with specialized features to prevent damage from environmental conditions, as well as counterfeit protection.
Designed to meet stringent security standards, our drivers licenses and ID cards can be made from traditional, high quality PVC and Composite PET, or for added durability and longer shelf life, governments can select our Polycarbonate cards. With various options in card material available, both printed and applied security features can be implemented, as well as additional technology such as contact/contactless chips and public key infrastructure (PKI).
Aware of the complicated task of government ID card deployment, Card USA is diligent in our efforts to streamline and simplify the card production process. Dedicated to complete customer satisfaction, Card USA supports your government program every step of the way by implementing our innovative solutions that protect the identity of your citizens.
Ranging from traditional, secure elements to more enhanced, multi-layered security features, we work with your government agency to determine the best combination of features that meet your identify requirements including:
Tamper proof pantograf signature panel
Rainbow split printing
Modulated guilloche
2 color fluorescent guilloche
Buried hidden images
Dual color complex artscreen
Negative microtext
UV black light
Infra red
OVI
Color shifting ink
Surface foil hologram
Multi-application & Smart cards

We work with governments and their affiliated agencies to efficiently establish and implement successful multi- application and smart card issuance that can combine smart card technology and multiple platforms all on one card. Through strategic consulting, Card USA provides government with robust solutions that can facilitate payment applications, transit, identification and more.

Read more
The convergence of multiple environments with smart card  chip technology, enable a wealth of benefits for governments wishing to streamline their identity solutions. The benefits of a single infrastructure platform include:
Single point of issuance
Enhanced security
Add value in the form of a multi-functional card including identification, access control, transit and payment systems
Convenience to end user
Passports

The increase in international travel over the past decade has also lead to increased security and identity standards for travelers. Governments who wish to issue highly secure passports to its citizens, must first determine and outline measures that can work toward meeting this growing demand, taking into consideration the need for maximum security and efficiency. Working closely with government agencies delegated with the task of secure passport issuance, we integrate end to end solutions that encompass all aspects of managing the process of passport issuance including printing of standard passports, machine readable passports and ePassports.
High level travel and identification document printing requires expert knowledge and experience, compliant with international standards. In addition to durability and quality, integration of multiple layers of security features is essential to delivering a product that functions efficiently and is counterfeit proof
Read more
Security features that can be integrated include:
• Cus

tom registered watermarks
• Security threads
• Secure print techniques such as microtext and intaglio
• Guilloche patterns
• Embedded OVD
• Tamper evident pantograph signature panel
• Color shifting inks
• Hidden images
Contact us today to see how we can develop a customized passport solution that best suits your government's security requirements.