TELECOMMUNICATIONS
Keep your customers connected. Our telecommunications portfolio offers end to end solutions from experienced industry professionals.
As part of the overall mobile experience, new technologies demand greater security from one device to the other. We manage a trusted and reliable platform of suppliers and partners that deliver secure solutions for an extensive range of SIM card formats and authentication, ranging from conventional usage to multiple applications.

SIM cards
Card USA, Inc delivers the latest standards in SIM card interoperability and compliance including:

Read More
SIM Card Operating System Architecture
Customization & Application Development by request
VAS Solutions
STK, DSTK, OTA, WIB, S@T, Dual IMSI, DMM, LBS, act.
GSMA SAS Certified and Compliance Facilities
Chip Operating System Architecture & Development
Customization & Application Development by request
Phase 2 (2G), Phase 2+ (2.5G), USIM and RUIM (3G)
16K to 512K – Native OS, Java & Open OS
High Security Manufacturing & Packaging
SIM cards
Unique and Customized SIM cards Packaging Solutions
Format & Sizes
We offer a full range of SIM card formats and sizes:
Mini-SIM 2FF
Micro-SIM 3FF,
Nano-SIM 4FF
2 in 1
Half
Custom
Prepaid Scratch Cards
A widely requested product from our telecom clients, our prepaid scratch cards can be customized to suit your specific requirements with special design options and additional security features to protect sensitive information.

Read More
Scratch card options (paper or plastic)
Select the best options for your business requirements:
Custom sizes-
One of our most popular products, we feature the '5 up' custom configuration that gives your customers the most efficient way to use their cards.

Multi pin –
Multi pin scratch cards allow for up to 5 pins on a single, standard size card, giving network operators a cost effective option for printing.

Standard scratch card –
Our standard scratch card can be printed with any design requested, including multiple scratch panel options such as regular hot stamp, holographic hot stamp and scratch off labels.

Personalization
We offer various inkjet personalization and printing features including:
scratch off panels
PIN
variable data
barcodes
magnetic stripes
serial numbers
thermo ink
invisible ink
expiration dates
Security Features
To ensure that your cards are protected from fraud, we implement several secure methods of printing and packaging such as:
High security, tamper proof scratch off panels for variable data individual card wrapping or multiple card wrapping
Mobile Top-Up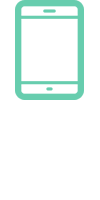 Our mobile top-up solutions offer extensive benefits to service providers, including:

Reducing prepaid business overhead
Eliminating logistical and security issues
Increasing marketing penetration capabilities
Driving more revenue with flexible sale of multiple and low denominations
Minimizing fraud
Read More
We apply the highest security standards:
Secure HTTP(S) for all web access/external connections
User ID/password authentication for internal users
Role based (ACL) access to system functions
All sensitive data encrypted before storage in hardened security database
Multi-tier, component based and scalable architecture
SIM cards
Technologies: JAVA, XML, JMS, JDBC, JNDI
Platforms: Solaris, Linux
Application Servers:
J2EE Standard, BEA Weblogic , IBM Websphere
Easy configuration and distribution
Integration with existing frameworks and delivery systems
Deployment options with rapid implementation and easy on-going maintenance

As integrated extensions within a Card USA Platform system
Micro-SIM 3FF,
Adds cash based top-up to a credit based top-up deployment
As a separate Mobile Agent system delivery
Supports cash based top-up only
Phased introduction of cash and credit based top-up, starting with cash
M2M- Machine to Machine
Card USA, Inc combines project management, strategic consulting and end to end solutions to implement a full range of M2M solutions. We offer a high level of reliability and security to position and transform your business as it moves towards wireless M2M communication.
Read More